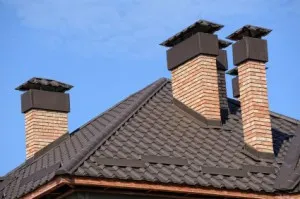 Metal has long since been recognized as one of the most powerful and durable roofing materials in existence.
Many people prefer the advantages Metal Roofing has to offer over other roof types, and that is why Mountaintop Roofing & Solar offers metal roofing installation.
At Mountaintop Roofing & Solar, we've been working with metal roofs for years. We have the specialized training and tools necessary to properly install and maintain a metal roof.
Our technicians are knowledgeable and we take pride in our ability to complete jobs quickly and efficiently. That is why we are the premier contracting choice in Denver.
Metal roofs are practically impervious to everything from water to hail. Most modern metal roofs have a wind rating of up to 150mph.
About Metal Roofs
Metal roofs are dent proof, leak proof, rust proof and fire proof! Also, they're incredibly low maintenance. They are excellent insulators and reflect energy (rather than absorb it) keeping your energy bill lower. Many insurance companies offer discounts or rebates for homes with metal roofing and they come with very long warranties. Depending on the type you choose, you can get a warranty from 50 to 75 years and sometimes the manufacturer will guarantee it for life.
Standing Seam Metal Roofing
Standing seam metal roofs are composed of long panels that run the length of your building and connect via a seam in the middle. This metal roofing type is excellent because it has fewer seams (the weakest point of a roof) that are raised above the panel level. This keeps moisture out to a much higher degree than just about any other roofing type. Standing seam metal roofs are also extremely tough, requiring little maintenance and standing the test of time. You can choose different types of metal from steel to copper and come in any color you can imagine.
Stone Coated Steel Roofing
Stone coated steel roofing consists of metal panels that are coated with an acrylic film and stone chips. They offer all the benefits of steel panels but with the added protection of a layer of stone.
The layer of stone provides:
Higher Fire Resistance
Dent Resistance
Wind Resistance
Insulation
and much more
The reason stone coated steel is so popular is mainly aesthetic in nature. However, the stone coating can be made to look like just about any premium roofing material imaginable. From slate tiles to high-end shake and even actual stone, your roof will be the envy of the neighborhood. With stone coated steel you can look like you spent a fortune on your roofing, without spending a fortune. Metal roofing provides an amazing amount of benefits to the building it sits on.