Power Your Home with Clean Solar Energy
Are you unable to afford your monthly electricity expenses? Do you want to save the environment and reduce your carbon footprint? If so, it's time to switch to renewable sources of energy! And there's no better way to do it than by hiring a Denver solar installation company.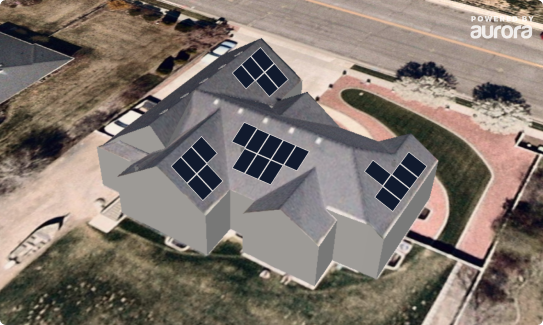 See How Solar Looks On Your Home
Get an accurate solar model of your home in less than 2 minutes. Type in your address, select your roof type, and we will generate you a 3d model of your home with solar installation options.
Denver Solar Installation Company
Looking for the best solar installers in Denver Co? Mountain Top Roofing & Solar is your #1 local solar installation company, serving the Denver area with high-quality solar system installations. Our experienced solar installation contractors are dedicated to designing and installing custom solar systems that meet your specific energy needs and budget. As a leading Denver solar company, we use the best equipment from top manufacturers to ensure maximum energy efficiency and durability. Choose the trusted name and start powering your home with clean, renewable energy today!
Why Hiring a Denver Solar Installer Is the Smart Choice for Your Home
When it comes to switching to solar power in Denver, hiring a professional Denver solar installer is the smart choice for your home. Our team of experts has experience of 15 years in installing solar panels for homeowners in the Denver area. By working with us, you can rest assured that the system will be installed safely and efficiently, saving you time and money. Our team stays up-to-date on the latest regulations and codes, ensuring your system is compliant with all relevant laws and guidelines. Plus, we offer ongoing maintenance and support to ensure the system continues to perform optimally, providing you with maximum savings on your energy bills.
Don't wait any longer – contact us today to schedule a consultation with our Denver solar installers.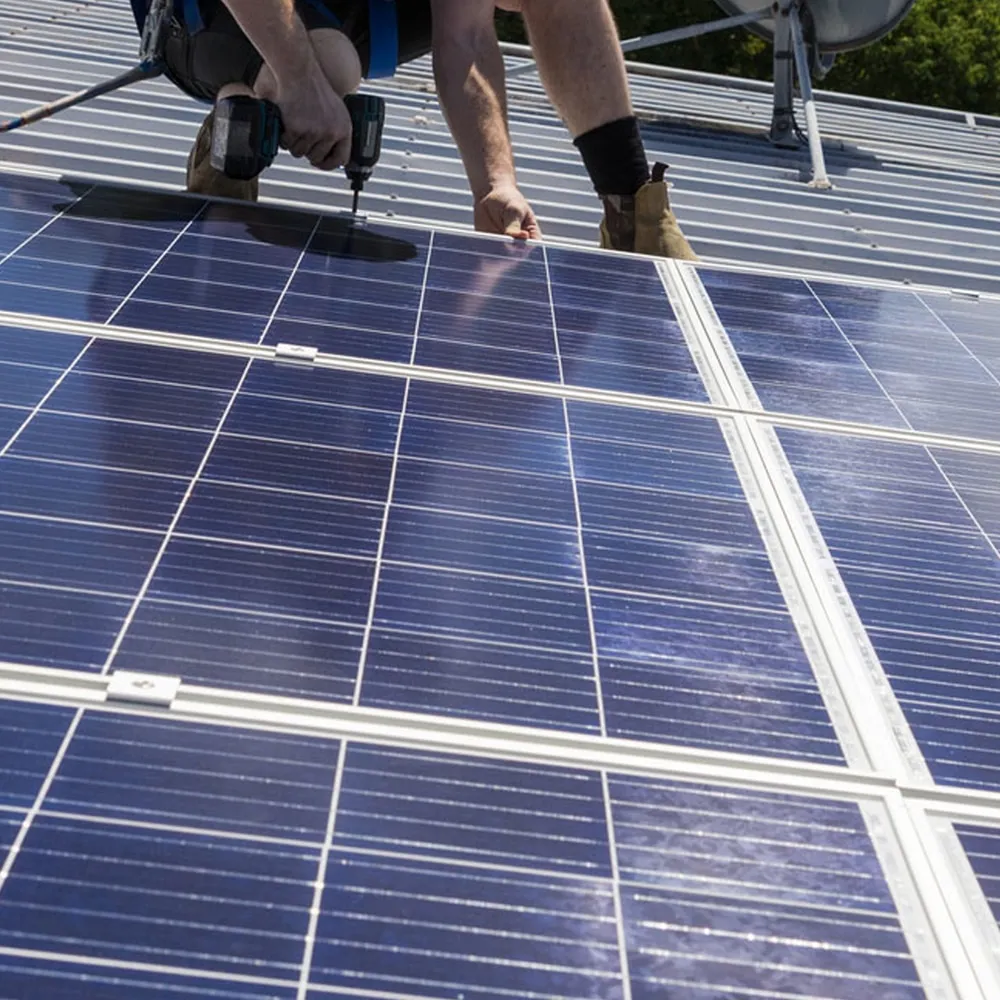 Founded in 2007, Mountain Top Roofing & Solar is one of the leading solar companies in Denver, CO. Our expert team specializes in solar panel installations in Denver and is committed to providing customized solutions that fit our client's unique needs and budgets. We take pride in being recognized as one of the top solar companies in Denver and strive to maintain our reputation for excellence by delivering high-quality solar panel installations that lower carbon emissions and help our clients save money.
Our company has been awarded the prestigious 2010 Gold Star Award from the Better Business Bureau for maintaining an "A" rating and a record of excellence. This recognition reflects our commitment to providing exceptional service and top-quality solar panel installations to homeowners in the Denver area. If you're searching for a reliable solar company in Denver, look no further than Mountain Top Roofing & Solar. Our experienced team is dedicated to helping you make the switch to sustainable, cost-effective insulation.
Contact us today to schedule a consultation for your solar panel installation in Denver, CO.
Top Notch Solar Installation Services
Our installation services for harnessing the power of the sun are simply unmatched. We provide top-notch services that ensure you can efficiently convert the sun's energy into usable power. We take pride in delivering exceptional service that ensures your satisfaction from start to finish. With our installation services, you can rest assured that you are getting the best quality system that will provide reliable and sustainable energy for years to come.
Flawless Design
---
Creating a system that satisfies your energy requirements and space limitations is a personalized process. At our company, we employ advanced 3D modeling and satellite imagery tools to accurately measures and analyze your energy demands. This allows us to develop tailored solutions that cater to your unique needs and preferences.
Efficient Positioning
---
Our team of experts is dedicated to achieving the highest efficiency and performance. In order to achieve this, we conduct a comprehensive survey of your property, taking into account factors such as shade trees and positioning. By customizing the design of your solar array to meet your specific needs, we ensure that your panels are installed at the optimum position, facing south and tilted at 45 degrees.
Commitment to Quality
---
Providing Premium Solutions for Our Valued Customers. Our solar arrays incorporate advanced black-on-black, monocrystalline silicon solar panels, and Enphase microinverters to deliver top-of-the-line performance.
View a 3D representation of your home
---
Get a sneak peek of how your home will look with our 3D modeling tool. Our experts use advanced software to create a digital replica of your roof and then simulate how solar panels will fit on it. This allows us to give you a clear idea of what to expect and make any necessary adjustments before installation day.
Simplified Process
---
With our approach, converting sunlight into usable energy has been made easier and more efficient, allowing more people to take advantage of this renewable source of power. Our streamlined process removes the complexity and hassle often associated with adopting sun energy, making it a practical and cost-effective solution for anyone looking to reduce their reliance on non-renewable energy sources.
Exceptional Customer Service
---
We take pride in our exceptional customer service, and it's reflected in our reviews. Our team is dedicated to making sure you're happy with the end result, and we go above and beyond to make it happen. From answering your questions to addressing your concerns, we're here for you every step of the way.
Frequently Asked Questions
Do you really save money with solar panels in Denver?
Yes, you can save money with solar panels by reducing or eliminating your monthly electricity bills. With a solar panel system, you can generate your own electricity and potentially earn credits for excess power fed back into the grid.
Does Colorado pay for solar installation?
Colorado does not directly pay for solar installation, but there are various federal and state incentives available that can reduce the cost of installing the system. These include the federal solar tax credit, rebates from utility companies, and local property tax exemptions.
Is Denver a good place for solar panels?
Yes, Denver is a great place for solar panels due to its abundant sunshine and state-level incentives for renewable energy. In fact, Denver receives an average of 300 days of sunshine per year, making it an ideal location for solar power generation.
Are solar panels in Colorado worth it?
Yes, it can be worth it in Colorado as they can help reduce or eliminate your electricity bills while also contributing to a cleaner and more sustainable energy future. Additionally, there are various incentives available that can make the upfront costs more affordable.
How do I estimate solar installation?
To estimate the solar installation, you can start by determining your average monthly electricity usage and then calculate the size of the solar panel system you will need to meet that demand. You can also consult with a solar system installation company for a professional estimate.
What is the price of a 10 kW solar system in Colorado?
The cost of a 10kw solar system in Colorado will vary depending on factors such as the equipment used, installation costs, and incentives available. However, on average, it can cost anywhere from $20,000 to $30,000 before incentives.
How do I find reliable solar installers in Denver?
It is important to do your research and look for reputable solar companies in Denver. Look for companies with a proven track record of successful installations and satisfied customers. Check for certifications and licenses, and read online reviews from previous customers. Mountaintop Roofing & Solar is a reputable solar system installation company in Denver that you can trust.