Littleton, Colorado's Premier Roofing Contractor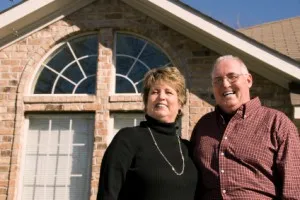 Your roof is one of the most important parts of your home or commercial building. It takes more of the abuse from the elements than any other part of your building's exterior, not to mention a prominent part of your building's design. With such importance placed on your roof, it's necessary to have a certified Littleton, Colorado roofing contractor to call whenever you need service..
Mountaintop Roofing & Solar has proudly been serving as the top Littleton roofing contractors and repair professionals for over seven years. Their technicians are skilled and well trained and are always extending courteous and professional service. Also, they are committed to service excellence that is always apparent in their workmanship.
In addition, Mountaintop Roofing & Solar offers a complete selection of roofing services to the Littleton, Colorado area including:
Repair
Maintenance
Honest assessments and estimations
Inspections
Insurance claim help
The dedicated team of roofing contractors is always upfront about your options. They pride themselves in fast, efficient, and quality work that remains on budget. As a result, when you hire Mountaintop Roofing & Solar, you'll experience what it is like to work with superb roofing professionals.
Top Roofers for Littleton, Colorado
Your roof is a huge part of your building's exterior décor. If you are in the market for a roof, you need to consider many factors such as:
Budget Budget is important. At Mountaintop Roofing & Solar the expert contractors have solutions for all budgets. After estimations for your repairs or replacements are made, the technicians expertly stay on budget and are sure to update you with any changes. By choosing Mountaintop Roofing & Solar you are hiring the most professional and honest company in the roofing business.
Roofing Material Thanks to modern technological advances, there are several types of roofs available that are far superior to anything that was available 10 or 20 years ago. At Mountaintop Roofing & Solar, our skilled team has experience with them all. The team undergoes continuous training, so they can keep up with cutting edge designs to maintain their spot as the most versatile roofers in Littleton, Colorado. Mountaintop Roofing & Solar offers:
Asphalt shingles
Cedar shake shingles
Standing seam metal roofing
Sheet metal roofing
Clay tiles
Slate tiles
Rubber Roofing
From asphalt shingles that are some of the most economical, to cedar shake shingles providing a natural look, to metal and rubber options that are extremely durable, Mountaintop Roofing & Solar has plenty of options for all aesthetics and budgets.
Reliable Roof Inspections in Littleton
Mountaintop Roofing & Solar specializes in comprehensive insurance claim inspections. When a storm comes through, damage is often difficult to detect from the ground. Minor damages often don't reveal themselves until they become major problems weeks or even months in the future.
Mountaintop Roofing & Solar conducts thorough inspections, giving you a detailed report on the condition of your roof, what repairs may be needed, and even help you with your insurance claim process.
If you are moving into a new house, selling your current one in the Littleton area, or would like to know if a roof replacement is warranted, call for an inspection from the expert contractors at Mountaintop Roofing & Solar. Nobody in the industry is as thorough.
For years the highly trained contractors at Mountaintop Roofing & Solar have been serving the Littleton area for all of your roofing and inspection needs. From repairs and inspections to replacements, the team services all types of roofs including flat roofs, too. Call today and their expert contractors will be there to service your needs right away.