The Premier Roofing Contractor in Denver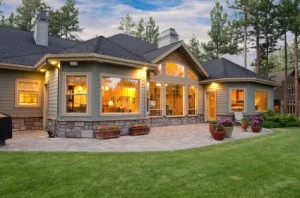 One of the most important aspects of your home or business is its roof. When you need roofing services of any kind, don't entrust this work to just anyone. Call on the most reliable roofing contractor in Denver, Mountaintop Roofing & Solar. Their highly skilled professionals are friendly, professional, and leverage the highest attention to detail.
High-Quality Roofing in Denver Colorado
The Mountaintop Roofing & Solar team is dedicated to providing the highest quality roofing services to local homes and businesses for over seven years. Our Denver roofing technicians are professionally trained and capable of servicing all of your needs. Whether you have a roof leak or need a new rain gutter, the experienced team is available to service any of your roofing needs.
At Mountaintop Roofing & Solar the team works hard to offer the widest selection of roofing options available to Denver businesses and homes. Services include:
Repair
Replacement
Inspection
Maintenance
New construction
Rain gutters installation
Mountaintop Roofing & Solar is committed to quality workmanship and prides themselves in fast and efficient work. The team always keeps a tidy work area and cleans up after the job is complete.
Denver's Most Trusted Roofers
As your roof ages, you will eventually need to replace it. You need to be proactive before the leaks and warping begin. When it's time to replace your roof, turn to the most trusted roofers in the Denver area, Mountaintop Roofing & Solar. They partner with the finest roofing manufacturers, so they have the widest selection in the area.
The skilled team is capable of installing the roofing that best fits for your needs and budget. Roofing options include:
Metal roofing
Standing-seam shingles
Interlocking shingles
Asphalt architectural shingles
Rubber roofing
And many more
No matter the roofing type you are in the market for, Mountaintop Roofing & Solar can accommodate your needs.
More Than Roof Installation and Repair
The team at Mountaintop Roofing & Solar is more than merely roof installation experts. They also offer a wide range of siding options to transform the entire exterior of your home. Siding options include:
Vinyl siding comes in a huge variety of colors and is a great option if you never want to worry about painting again. Stone siding is a great option if you have a wood house, but love the aesthetic of a natural stone cottage. Whatever your exterior siding needs, Mountaintop Roofing & Solar serves the Denver area, and their expert professionals are always happy to help.
Roof Inspections: Get the Most From Your Denver Insurance Claim
Storms are the norm in a place like Denver. In all seasons severe weather can happen at any time. Hail, snow, and severe storm damage can wreak havoc on your roof. Often, the damage is apparent, but sometimes damage has occurred that isn't visible from the ground. Therefore, after severe weather strikes call the contractors at Mountaintop Roofing & Solar for a professional roof inspection.
If your roof has sustained damage, you might be confused about how to file an insurance claim. This process can seem complicated and intimidating. But don't worry, Mountaintop Roofing & Solar will assist you through your claims process. The experienced team's inspections are so thorough and comprehensive that it makes your claims process a simple and stressless event. Whenever you need help with a storm damage claim, Mountaintop Roofing & Solar is the experts to call.