Your one stop shop roofing contractor in Aurora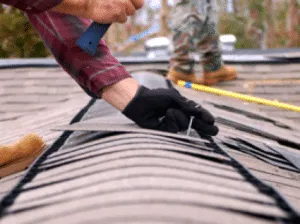 For quality roofing services, look no further than the contracting experts at Mountaintop Roofing & Solar located in Aurora, Colorado. The professional team has proudly provided unparalleled roofing services to the Aurora community for over seven years. The highly skilled team is committed to providing the absolute best in roofing contracting to Aurora area homes and businesses.
The Mountaintop Roofing & Solar team takes pride in their work. When you hire us, you are hiring true roof contracting and repair professionals. On the job, our expert team is the pinnacle of professionalism. Our work site is always can and orderly and physical and property safety is always the number one priority. That is why Mountaintop Roofing & Solar is the number one choice for roofing contractors in the Aurora area.
Mountaintop Roofing & Solar offers a comprehensive list of roofing services for Aurora homes and businesses including:
Residential and commercial roofing services
Repairs and replacements
Gutter installation
Maintenance
Inspections
Insurance claim consultations
Mountaintop Roofing & Solar services are available to both homeowners and businesses alike. Call the expert team to set up a consultation today.
Functional and Attractive Roofing in Aurora
Your roof is not only important because it protects you from the elements, but it also highlights the exterior design of your building. It is one of the most noticeable parts of your home's décor. A new roof not only makes your home or business look better, but it also increases the value of your property.
That is why functionality and beauty play equal parts at Mountaintop Roofing & Solar and why the expert contractors offer a number of options. From asphalt shingles to standing seam metal, slate tiles or rubber roofing, the professional team helps you choose the best option to meet both functional standards and to improve the beauty and value of your home or business.
If you've been putting off replacing an aging roof or are looking to for something new and aesthetically pleasing, don't hesitate to call the experts at Mountaintop Roofing & Solar in Aurora, Colorado today.
Roofing Options in Arvada
Mountaintop Roofing & Solar in Aurora, Colorado offers a variety of roofing options to fit all budgets. From the cost-efficient classic asphalt shingle roof to the ultra-durable stone coated metal, there is a roof that fits your needs. Your options include:
Asphalt shingle
Metal
Stone coated
Slate tiles
Spanish clay tiles
Rubber
With so many options, the contractors at Mountaintop Roofing & Solar will help you select a roof that meets your budget, functionality, and aesthetic needs. Call the office today to set up a consultation with our expert contractors.
Accurate Roofing Inspections
Has a storm, heavy snowfall, wind damage, or standing water after rain caused damage to your roof? Mountaintop Roofing & Solar in Aurora, Colorado specializes in comprehensive insurance claim inspections. Sometimes storm damage is difficult to assess from the ground so it's important to locate minor damages before they lead to a major issue down the line.
Our expert contractors conduct thorough inspections offering you a detailed report on the condition of your roof along with guidance and professional advice. The contractors locate any areas of concern and even help you with your insurance claim process.
Even if you are not filing an insurance claim, there are many other reasons for a professional roofing inspection from the team at Mountaintop Roofing & Solar. For example, if you are moving into a new house, selling your current one, or are contemplating roof replacement, an inspection from Mountaintop Roofing & Solar is always a good idea. Nobody in the industry is as thorough, honest, and professional.
If you are in need of a roof inspection call the roofing contracting experts at Mountaintop Roofing & Solar in Aurora, Colorado today.